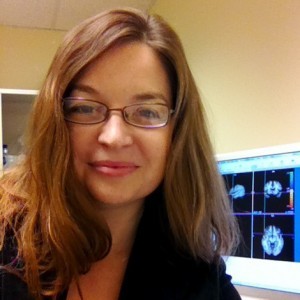 Amber Leaver
• Asst Professional Researcher - Neurology

Biography
My work balances translational and basic-science research to achieve a mechanistic understanding of brain-network function. Specifically, I use magnetic resonance imaging (MRI) to target:
• dysfunction in interoceptive disorders like depression, tinnitus, and chronic pain, where internal thoughts and sensations are disrupted,
• improved approaches to therapeutic neurostimulation, and
• basic information processing in auditory and fronto-striatal networks.
Click here to visit my Google Scholar profile.
Click here to access stimuli used in Leaver & Rauschecker 2016 J Neurosci.