People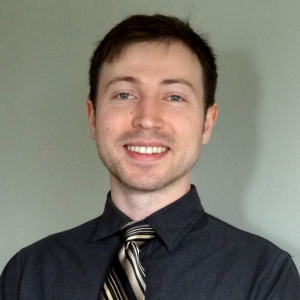 Daniel J. Tward, Ph.D.
• Assistant Professor - Neurology
• Assistant Professor - Computational Medicine

635 Charles E. Young Dr. South
Suite 225
Los Angeles, CA 90095

Biography
Dr. Daniel Tward's research uses imaging data to understand how disease affects the brain's structure. He develops and applies computational tools that overcome challenges in neuroimaging, such as the wide range of imaging technologies producing data, and the complex geometry of the brain's anatomy. One focus involves studying neurodegeneration of the medial temporal lobe in early Alzheimer's disease, connecting information available in clinical MRI with microscopy data observed at autopsy.

Dr. Tward obtained his bachelor's degree in physics and physiology from the University of Toronto, his PhD in biomedical engineering from Johns Hopkins University, and completed postdoctoral training in biomedical engineering and neuropathology at the Kavli Neuroscience Discovery Institute. He holds a joint appointment in the Department of Neurology as part of the Ahmanson-Lovelace Brain Mapping Center, and in the Department of Computational Medicine.
Publications